This article, Fasteron, is property of HiQu.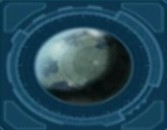 Fasteron is a planet with a huge Galaxian City. Thugpio was terrorysing the planet but Raclank defeated him here. Newrence had also built a generator to the downtown of the Galaxian City but Raclank destroyed it.
Characters on Fasteron
Edit
Items on Fasteron
Edit
Locations on Fasteron
Edit
Appears in
Edit
Ad blocker interference detected!
Wikia is a free-to-use site that makes money from advertising. We have a modified experience for viewers using ad blockers

Wikia is not accessible if you've made further modifications. Remove the custom ad blocker rule(s) and the page will load as expected.