(ratchet 22) Firequatos is the planet "twin" of aquatos. This planet is probably a small star, home of some Blargian Snagglebeasts and fire creatures (and the Drek mother was born here)...
Information
Edit
Galaxy- solana
Sector - shadow sector ( Shelshock fight in this planet with giant Blargian Snagglebeasts, in the obani moons war)
Controled by - Unknow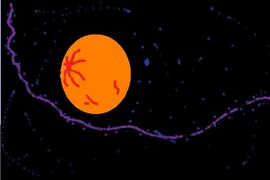 moons - 0
Enemies on firequatos
Edit
Blargian Snagglebeasts
Fire mutants
Shelshock
Characters on firequatos
Edit
- Shelshock
- Plumber
- Drek´ mother
Appearences
Edit
Ad blocker interference detected!
Wikia is a free-to-use site that makes money from advertising. We have a modified experience for viewers using ad blockers

Wikia is not accessible if you've made further modifications. Remove the custom ad blocker rule(s) and the page will load as expected.