These are the armor sets in Ratchet & Clank INVERTED
Lux started with the suit right off the bat. It offered no protection.
Lux found a vendor that sold this armor for 10,000 bolts on planet Marcadia in a secret room he found by accident after getting the Qwark Vid-Comic. It offered 25% damage reduction.
​Ghost got a transmission from Slim Cognito saying he had obtained this "totally legal" armor from a friend. Lux then bought it for 50,000 bolts. It offered 63% damage reduction.
Lux saw that the Phoenix's vendor was selling it for 100,000 bolts (He was startled to see how the armor prices kept getting higher). He then bought it and said, "Let's do this!" It offered 76% damage reduction.
This was Lux's final bought armor. After Lux and Ghost failed to beat Nefarious on Koros after destroying his Bioblitorator, Al sold this to Lux for 100,000 bolts saying it's usually 1,000,000 bolts. It offered 87% damage reduction.
Arena Armors
Edit
-Here are the armors that Lux had to wear (even if he had other armors) in arenas because they no longer has oxygen.
This was Lux's first arena battle outfit. Even if Lux had stronger armor on, this armor would only provide 20% damage reduction.
This armor was given to Lux for completing half of the arena challenges. It offered 79% damage reduction.
When Lux is on the Phoenix, he is always in his Commando outfit (except during the attack). This is because he has a button on all his armor sets built in. When he presses it, it removes all the armor (except the helmet which he leaves in the ship).
The Aegis Mark V armor is the most worn armor in the books.
The Aegis Mark V is also the only armor to keep it's real name.
Not including the arena armors, there are no armors that cover Lux's entire body.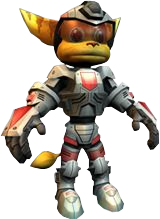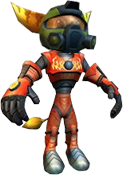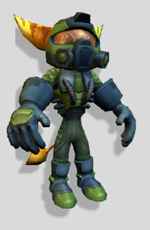 Ad blocker interference detected!
Wikia is a free-to-use site that makes money from advertising. We have a modified experience for viewers using ad blockers

Wikia is not accessible if you've made further modifications. Remove the custom ad blocker rule(s) and the page will load as expected.